Automation Processes
Some of the processes that can be used in automation equipment.
· Pneumatics/ Hydraulics
· Motion Control Systems
· Vision Systems
· Data Acquisition

Examples of automation equipment that can benefit from this integration of those processes. 
· Packaging
· Robotics
· Sorting
· Testing
· Assembly
· Filling
· Insertion
· Labeling
· Machining

Healthy Equipment
How healthy is your machine?
Older machinery that may have worn out parts or outdated designs can be retrofitted to greatly improve or eliminate the downtime issues of the past. As improvements in mechanical and controls technology have made their way into many industries, numerous old design standards have been replaced by simpler designs that have fewer parts.
Less moving parts equals less maintenance.
Past Projects
Here a few sample projects completed by Diversified Design within last few years.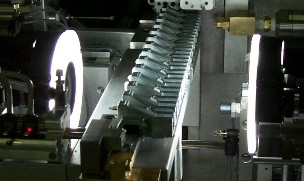 Product Assembly Machine. Shown here is the Vision Inspection area, using 2 cameras with encircling lights to inspect the proper application of lubricant. This determines if the components move to the next assembly stage or are rejected and recycled.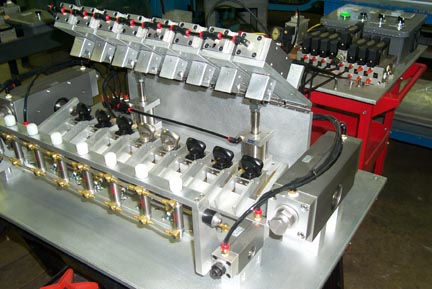 8 Station Cycle Test Fixture for latch testing. This puts the latches though all 5 axis of normal use movements while applying various loads. Computer controlled test equipment like this is one of our specialties.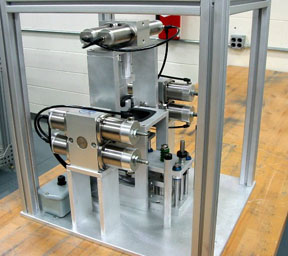 Cycle Test Fixture for a Compartment Latch used on Heavy Off-Road Equipment. It was manufactured using all metric Components for a Manufacturing Company in England. The PLC controls allow cycling while applying various shock loads.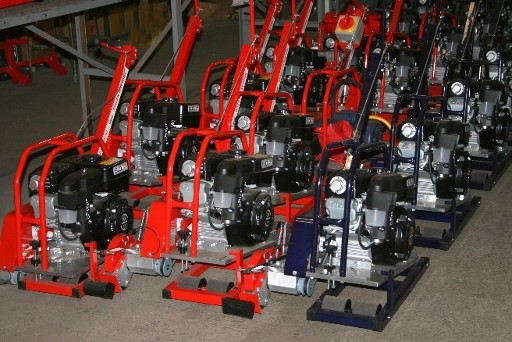 Large Production Run of specialty construction equipment that involved both fabrication and machined parts. The prototype for this machine was a joint project with the manufacturer.

Bulk and Powder Filling.
Shown here is an automated fill line. 
The camera testing ensures the highest quality results.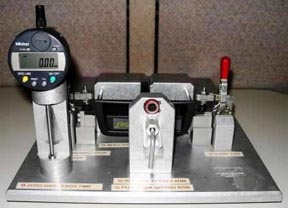 Molded Automotive Part Inspection Fixture & Calibration Gauge. This precision fixture uses low force dial indicators to check part dimensions without deflecting. It also has a self-contained calibration stand.